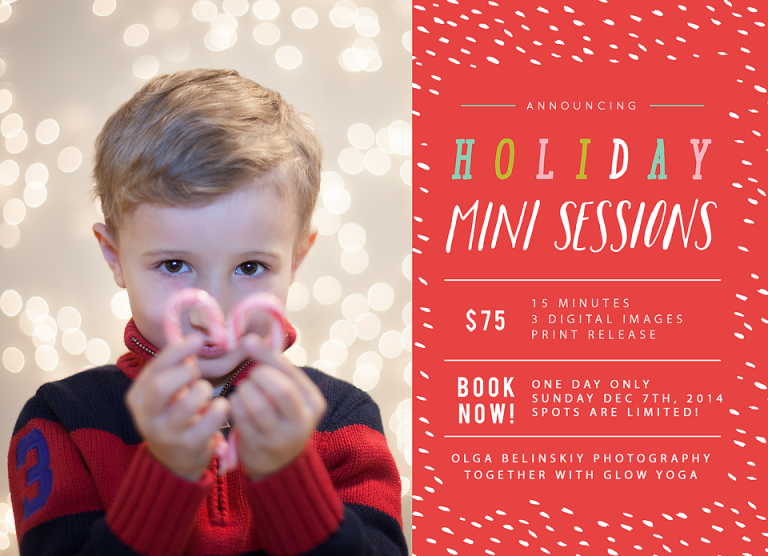 It's been getting so cold around here lately that I decided for the first time to work with my clients, I listened to you, and offer first annual holiday studio mini sessions. Yes, I am still a lifestyle photographer and the sessions will be very minimalistic with props, I am just going to capture your beautiful lille ones for your holiday cards or for the gifts that you are planning to create. This year I teamed up with Glow Yoga Studio and will be offering mini sessions at their beautiful location in Bedminster, NJ.
You can even check out a yoga class while your child is getting their pictures taken! How cool is that? And I promise super fast turn around times. Your pictures will be ready in 2 days!
Sessions will be held just one day on Sunday, December 7th and there are only 17 spots available. To sign up click over here and grab your spot today.
Here are some important things to remember:
Please arrive 15 min before your session to get your child ready and relaxed for the shoot.
If you are tardy you will forfeit your spot and will not be refunded the session fee.
Your images are GUARANTEED to be delivered to you by December 10th. A minimum of 3 images will be provided. All images will be delivered to you in a downloadable gallery.