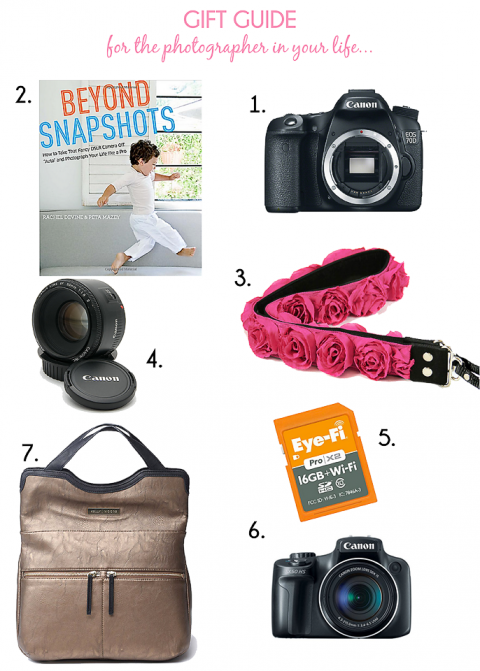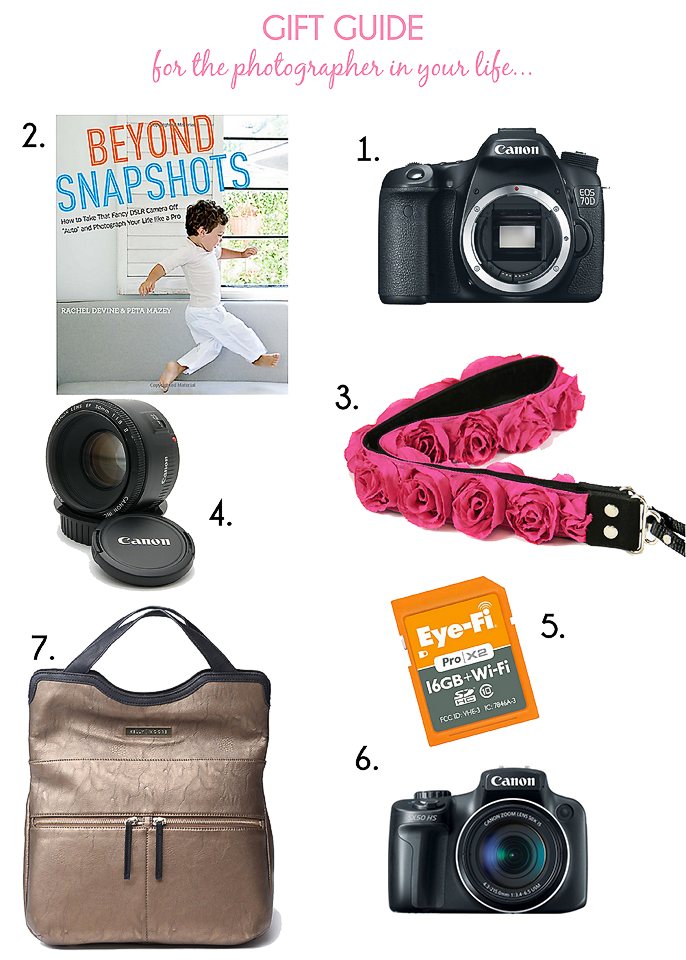 Do you have a special someone that loves photography? Or are you yourself interested in learning more and finally getting that gear? I can help you out. A lot of my clients frequently ask me for advice on new camera purchases or lenses, etc. Well now I think is the perfect time to get these items on your list and take advantage of the sales that might be happening!
1. Canon 70D – body only, as the kit lens that usually comes with the camera is not the best choice for portraits. Any professional photographer would agree with me and tell you to save your money for a better all around lens.
2. Beyond snapshots – the guide to help you get your camera off auto and into more creative modes. This book will also teach you how to document your everyday life and maybe the not so perfect picture moments that we so desperately want to remember of our kids and our lives.
3. A pretty camera strap – this is not a necessity, but it makes my camera into an accessory and it is really comfortable because of the padded velvet fabric. Don't let it fool you though, as it is still pretty sturdy and durable. By the way, you do not have to get this pink one, there are plenty others to choose from to suit your style.
4. Canon 50mm f/1.8 – "the nifty fifty" best introductory portrait lens that creates creamy backgrounds and dreamy images of our subjects.
5. Eye-Fi wireless SD card – this is something on my holiday list this year. And although I have not yet used it myself, all the reviews from my photographer friends were amazing. This little gadget does give your camera super powers and you can quickly share images right as you are taking them. This is especially handy on vacations!
6. Smaller digital camera – for those of us that do not want to carry the heavy DSLR with you all the time this little guy will do the trick. And you will not be compensated on the image quality.
7. Kelly Moore Steph bag – a girl can never have enough bags or shoes for that matter. I love Kelly Moore bags for their stylishness, one would not be able to tell this is a camera bag! And you can fit so much more inside other than lenses and gear. This one is just dreamy, and you can preorder it now. Hint. Hint…